April 5, 2021 - Perseverance Deploys Ingenuity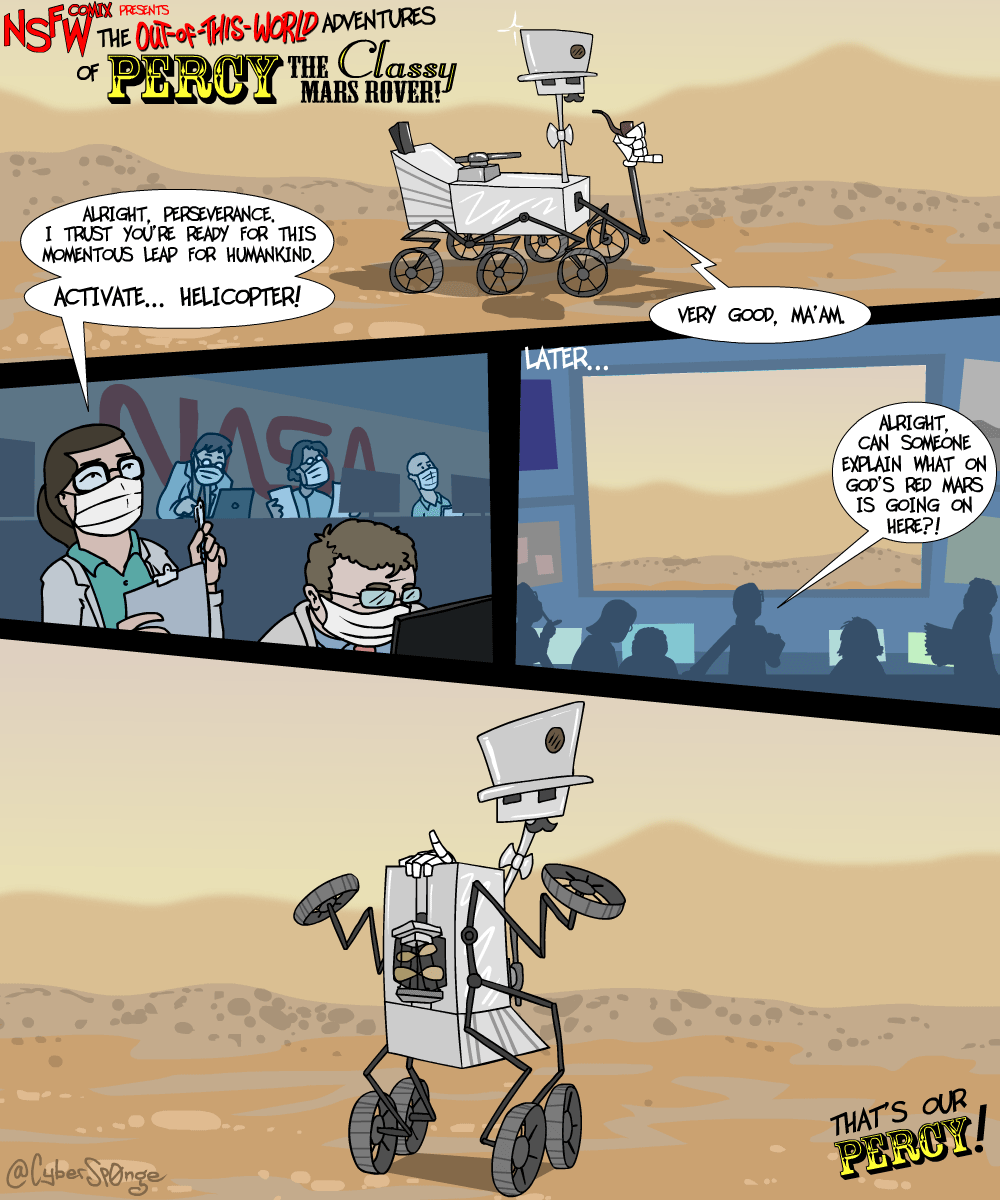 I've been quite busy with work lately, but not too busy to squeeze in a comic about the Perseverance rover deploying Ingenuity (the first helicopter sent to another planet) before it happens for real! So this is my prediction of what will totally happen.
Also I'm rarely too busy to post random doodlings on Twitter.
-Sp0nge

(C)2021, 2020, 2019, 2018, 2017, 2016, 2015, 2014, 2013, 2012, 2011, 2010, 2009, 2008, 2007, 2006, 2005 Cybersp0nge & NSFW Comix