December 16, 2014 - Granimation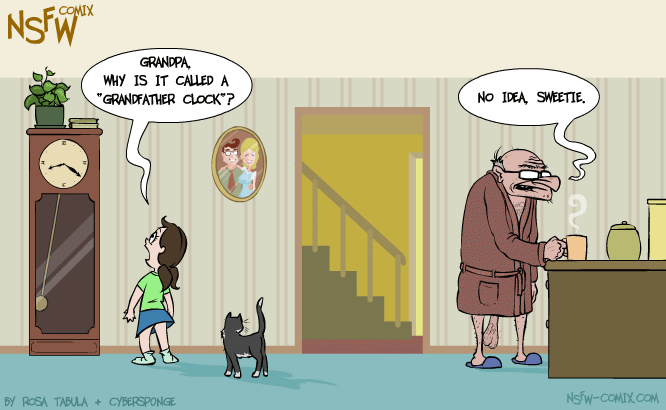 Ah jeez, sorry for lack of content lately. So many things to do at this time of year. Hope your holidays are happy ones so far!
-Sp0nge




My Little Headcanon | Catfood McFly | Drugs in the Water | YOUR LINK HERE!



No money? Votes for this site are good as gold!

NSFW will be next updated, like, next....... time!
Next Time: Sumpthink!

(C)2014, 2013, 2012, 2011, 2010, 2009, 2008, 2007, 2006, 2005 NSFW Comix LTD.