April 24, 2020 - Return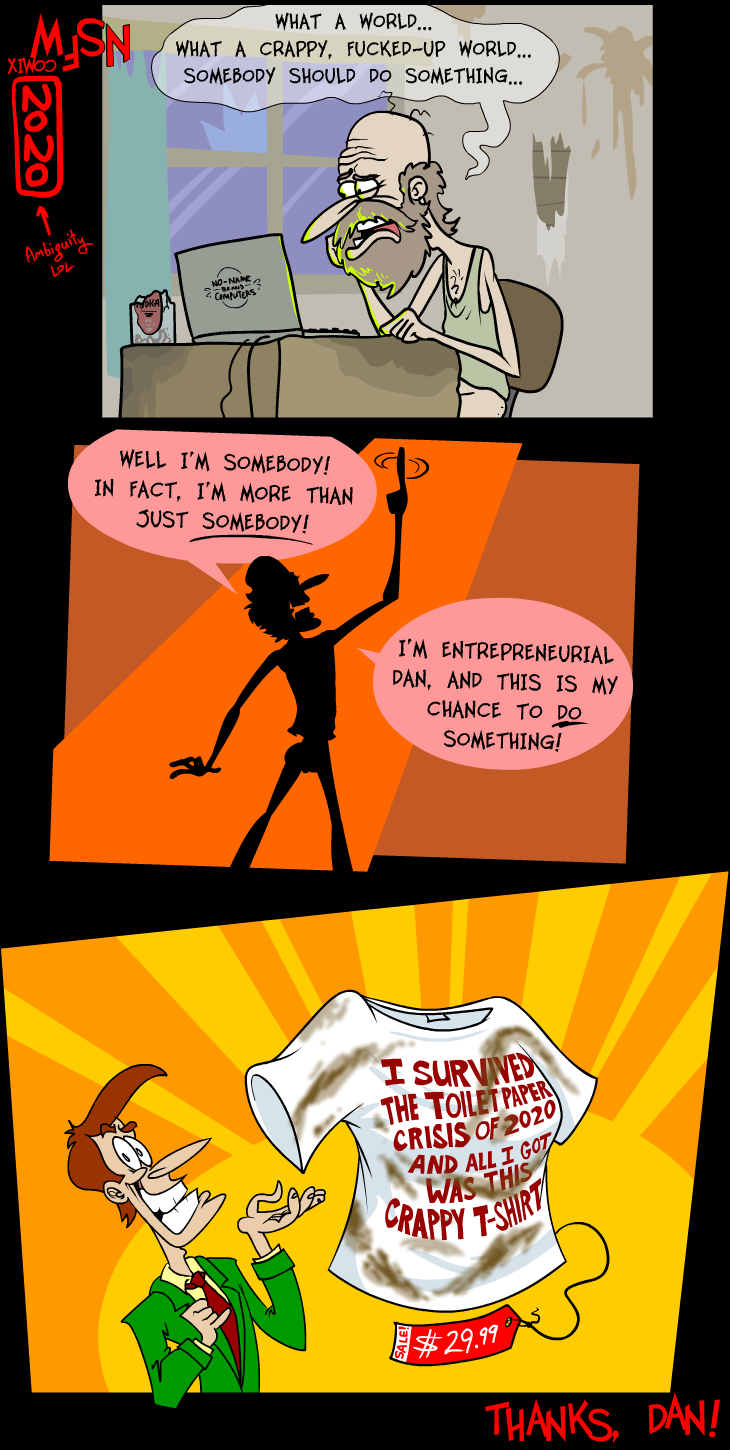 Hello again. In these uncertain times I thought I should resurface to say I'm not dead, just... being safe for work, as well as safe for other situations, and I hope you all are too. Now, maybe what the world needs more of right now isn't ribald cartoons, but fuck it, it's probably better than nothing. Especially with the sudden increased demand for entertainment that can be appreciated without leaving the house. AND entertainment that's best appreciated with nobody else in the room! I'm basically single-handedly (*suggestive wink*) saving the god-damned world right now!
Well, ahem, alright, let's not get carried away... I'm tentatively returning to the field of web comics. So far most of my activity has been limited to Twitter ( @Cybersp0nge ), but I'll keep posting the comics to this site as well.
It's good to hear from you folks again. Really.


-Sp0nge

:-)

(C)2020, 2019, 2018, 2017, 2016, 2015, 2014, 2013, 2012, 2011, 2010, 2009, 2008, 2007, 2006, 2005 Cybersp0nge & NSFW Comix