June 1, 2013 - Interrogati0n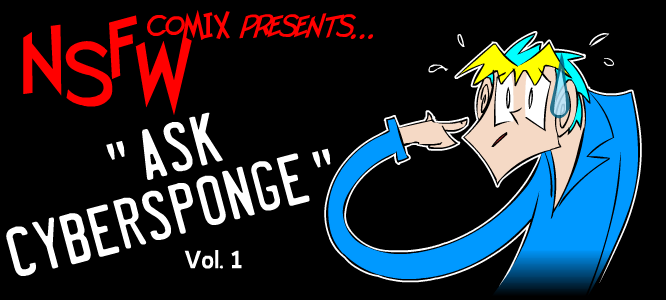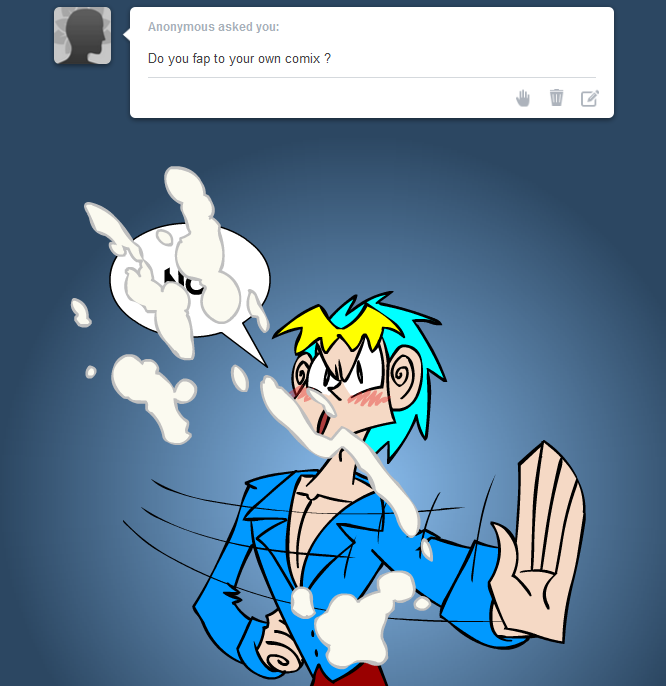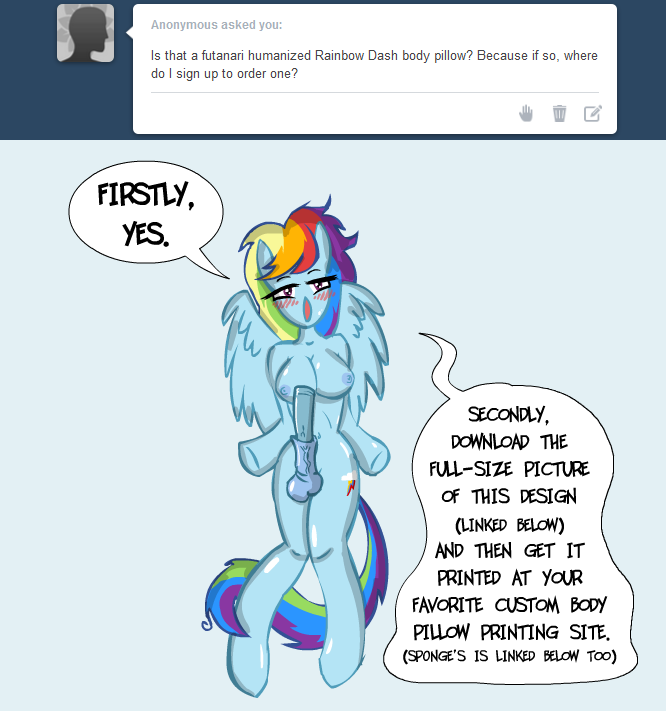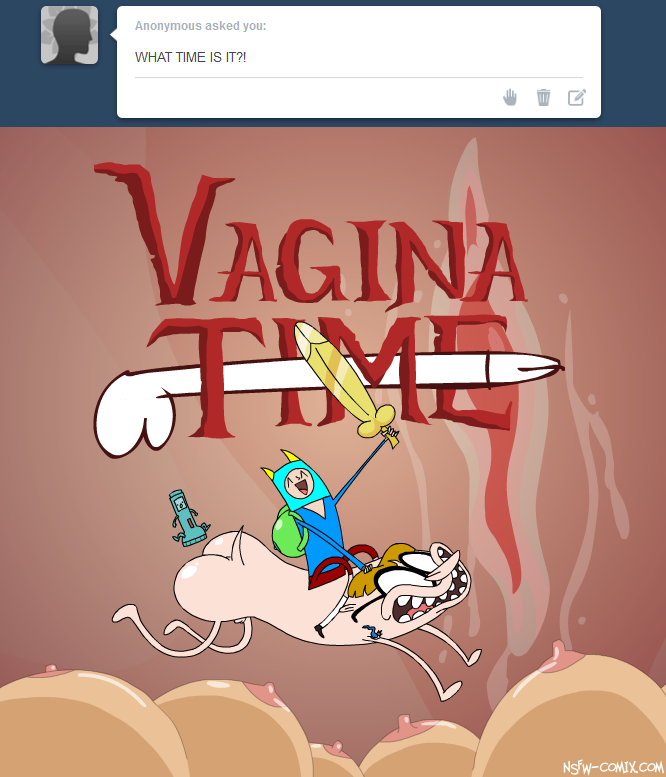 Yes folks, the futanari Rainbow Dash picture from this comic is available for free download right here (4918 x 2032 including border - the minimum size is 4500x2000 so it should be alright), and you can get it printed onto a dakimakura (body pillow case) here on ArtsCow for $25 - Note: PILLOW NOT INCLUDED. Itís just the pillow case.
Yes, itís not a perfect rendering of the subject, and the flaws become even more obvious at that size, but if you want better pics of futa Rainbow Dash, Iím sure Google Image Search can help you with that. ;)



No money? Votes for this site are good as gold!


(C)2013, 2012, 2011, 2010, 2009, 2008, 2007, 2006, 2005 NSFW Comix LTD.