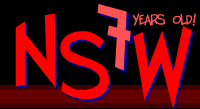 November 10, 2012 - What if... and then...











This isn't a new storyline. Cuthwald will be back to his old tricks (and some new ones) next time (if you're good)!



No money? Votes for this site are good as gold!


(C)2012, 2011, 2010, 2009, 2008, 2007, 2006, 2005 NSFW Comix LTD.