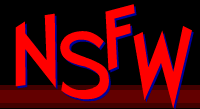 November 23, 2011 - Bentacle Toy












I had to wind the clock back on NSFW Comix Photography contest winner Baron Von Snugglemittens to show how he might have looked in high school, before he had the manly beard that he sports today.
But will Lasermittens be a recurring character? Tune in next year and find out! ;P



No money? Votes for this site are good as gold!


(C)2011, 2010, 2009, 2008, 2007, 2006, 2005 NSFW Comix LTD.