September 12, 2009 - Love is in the air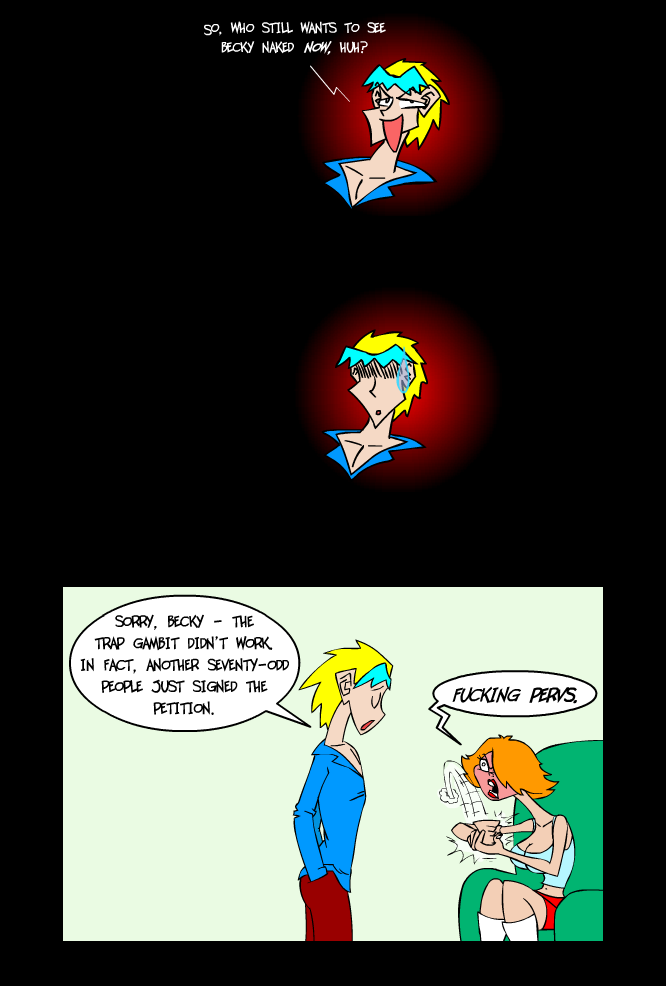 The real test here was to see if introducing another way-hawtt chick (Danielle) would sway readers from wanting to see Becky naked, and turn their attentions to Danielle instead.
So who's the hottest?
Only one way to find out.
(Jelly-wrestling contest!)
(Which may or may not happen, depending on reader feedback. What, you think I'm planning this weeks in advance or something? Okay, sometimes I am. But jelly-wrestling contests are the kind of spontaneous things that one rarely plans for...)
Here's a non-canon bonus ending for ya!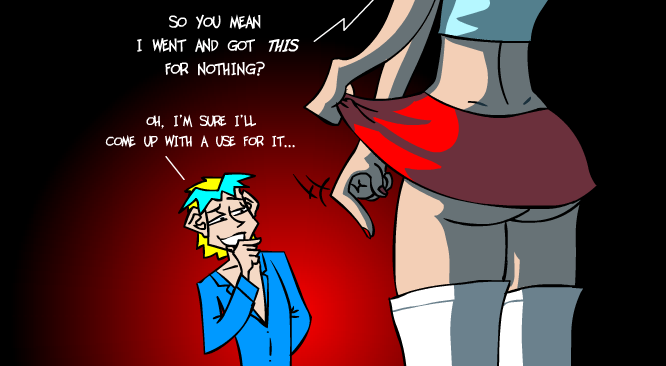 (C)2009, 2008, 2007, 2006, 2005 NSFW Comix LTD.