August 29, 2009 - Dan never gives up!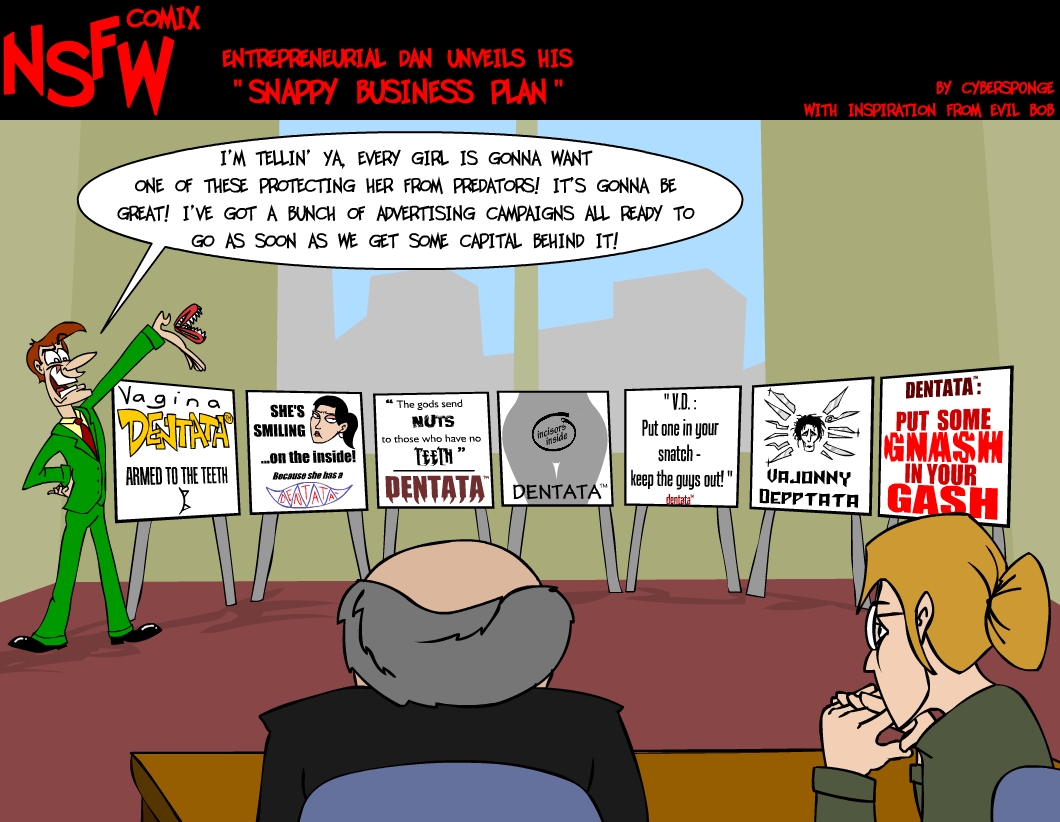 The "smiling on the inside" line came out of a wonderful NSFW Forum thread that keeps referencing vagina dentata.
Looks like I didn't have time to finish another episode of the "Cuthwald's Date" saga, but it's certainly in the workshop!



(C)2009, 2008, 2007, 2006, 2005 NSFW Comix LTD.