October 25, 2020 - Sexy Dumpster Fire costume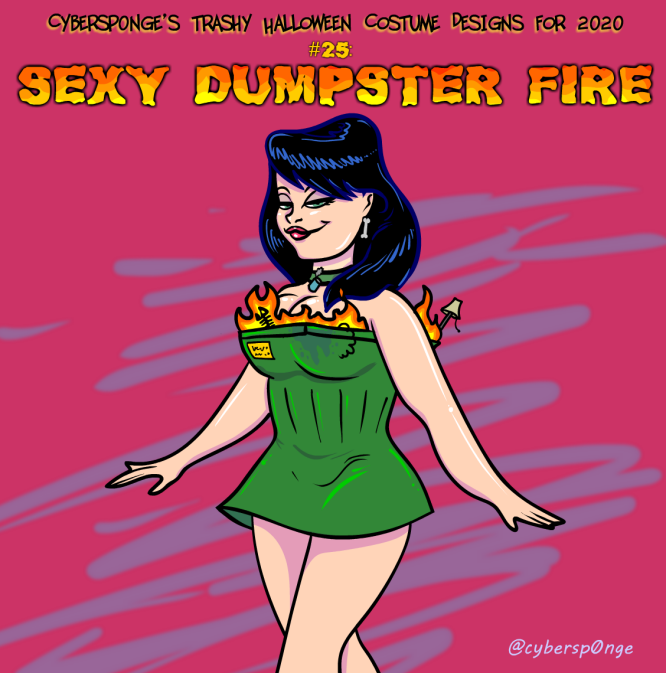 The one you've all been waiting for. The official costume of the year 2020 C.E... and it probably won't be going out of fashion for a good long while yet, so that's good, right?! RIGHT?
Customize it with own unique, personalized selection of overflowing garbage! Because this isn't just anyone's dumpster fire, this is your dumpster fire. It was made just for you, by your kind, caring corporate overlords.
-Sp0nge

(C)2020, 2019, 2018, 2017, 2016, 2015, 2014, 2013, 2012, 2011, 2010, 2009, 2008, 2007, 2006, 2005 Cybersp0nge & NSFW Comix