October 23, 2020 - Sexy "Shark Week" Fantasy costume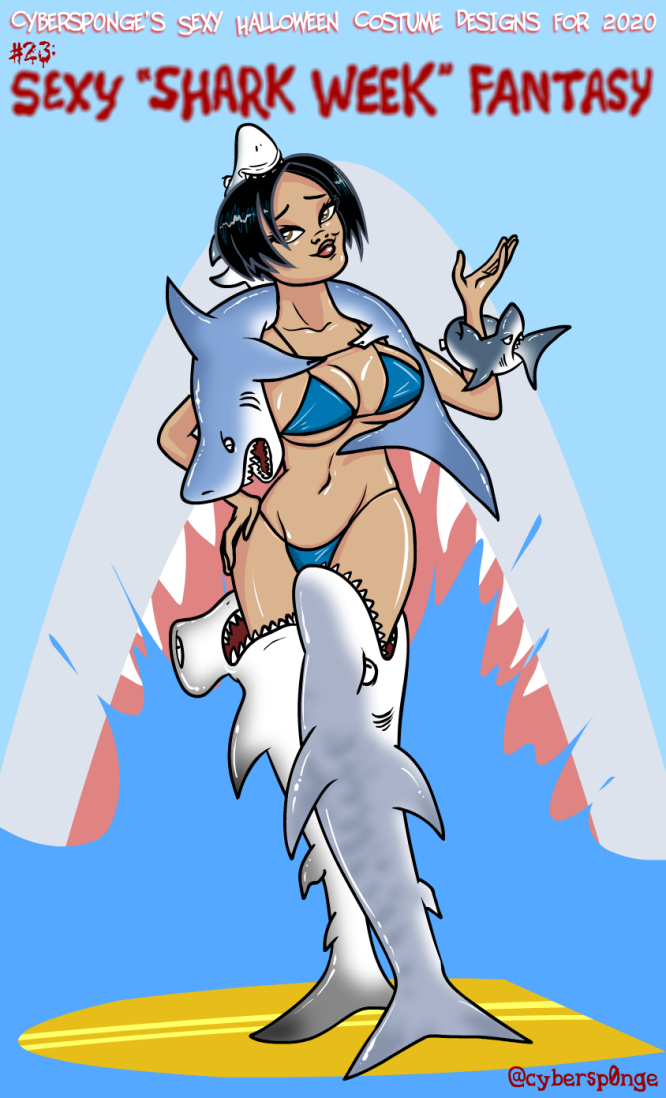 Sexy Shark Week Fantasy! Because only in the fantastical world of Shark Week would someone be attacked by this many at once. Or separately.
Although the "shark boots" are not built for stealth, each boot could contain a horn (as in honk) that's pitched quite deeply, and one is a semitone higher than the other. Now you can play the iconic Jaws theme just by walking! Now that's a way to make an entrance at any Halloween party!
(Shark Repellent Bat Spray and megalodon not included.)
-Sp0nge

(C)2020, 2019, 2018, 2017, 2016, 2015, 2014, 2013, 2012, 2011, 2010, 2009, 2008, 2007, 2006, 2005 Cybersp0nge & NSFW Comix