October 1, 2020 - SP00PY TIME!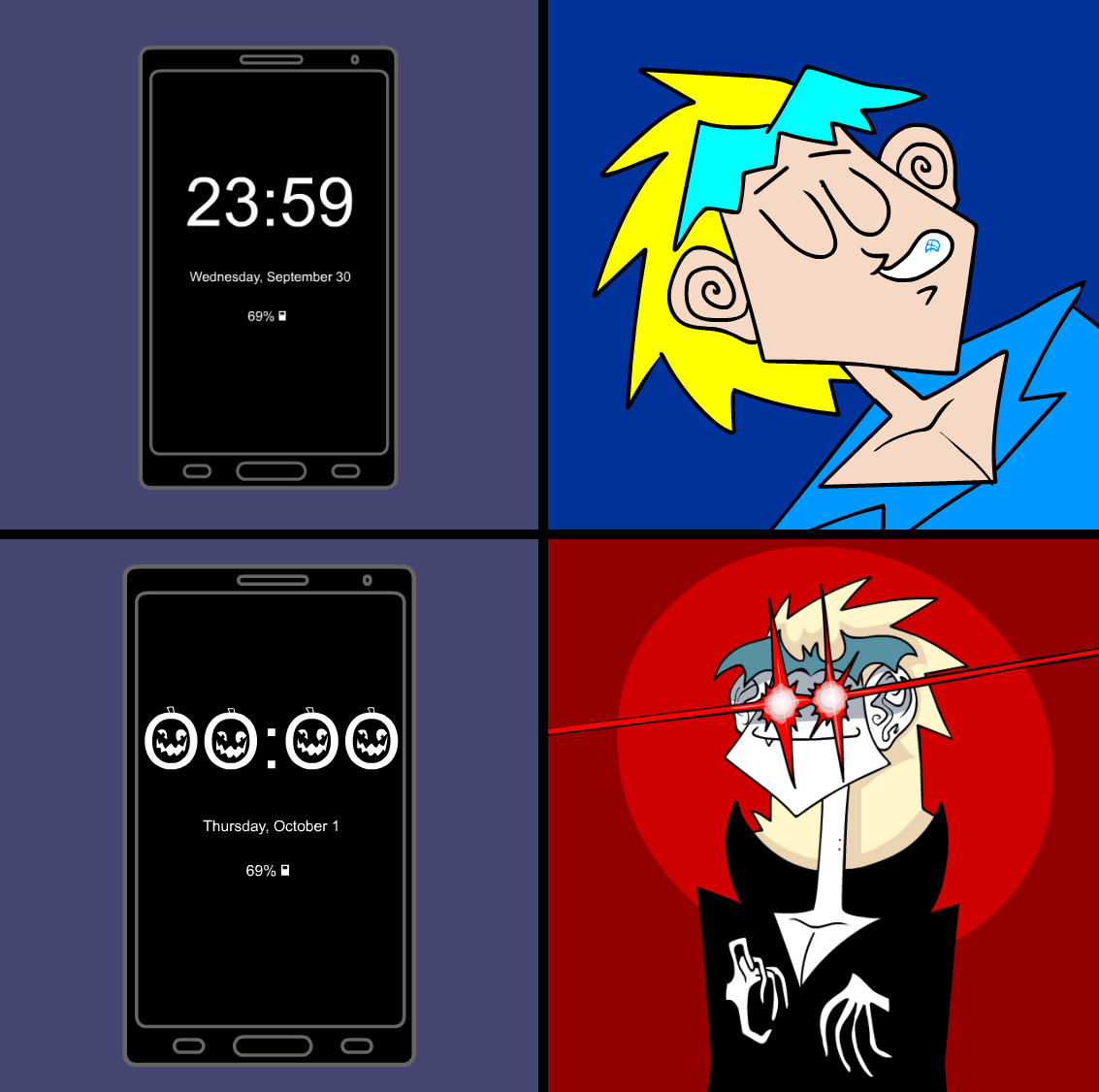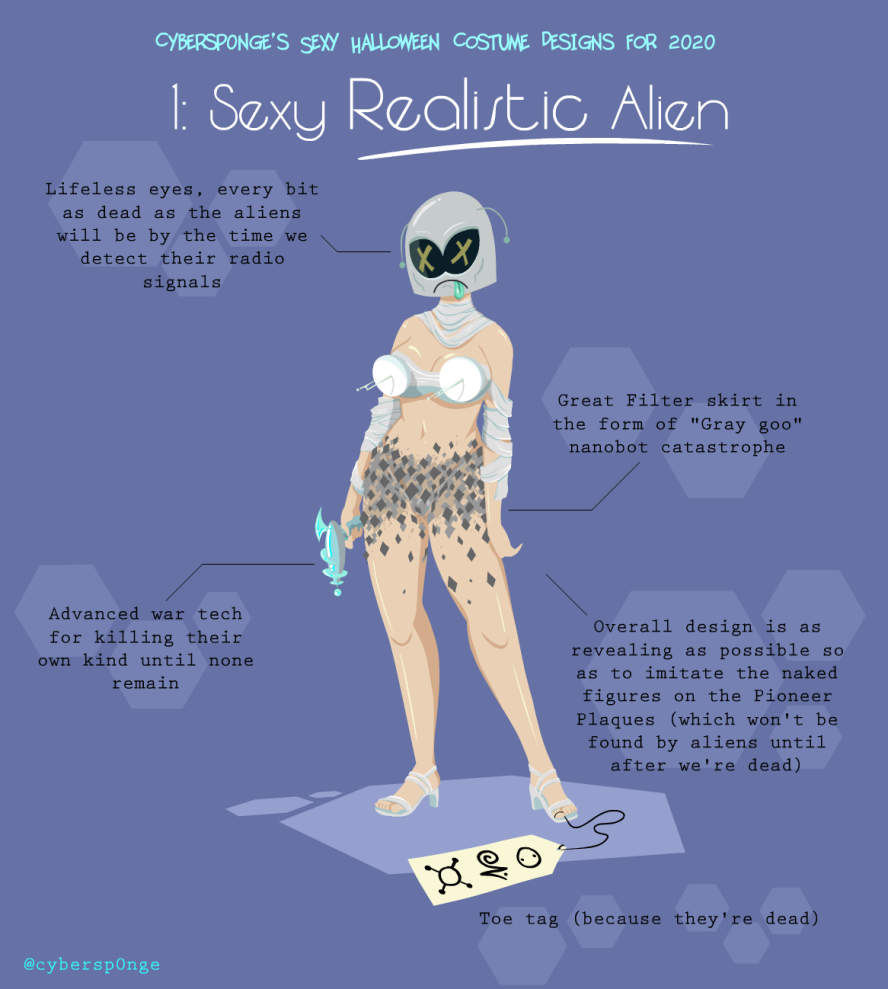 This whole year has been kind of a spooky season, but October is when it's appropriate. So LET'S GET SPOOKY!
And what better way to get your spook on than with a traditionally sexy Halloween costume? But don't mess around with the typical costumes like "sexy nurse" or "sexy cowboy" or "sexy totally-not-a-Harry-Potter-character-for-copyright-reasons". Let me, Cybersp0nge, design you some novel options this year! Today's sexy realistic alien costume is Day 1 of my self-imposed 31-day challenge to come up with a new sexy Halloween costume concept every day until Halloween. Will I make it? We'll see!
-Cybersp00ky

(C)2020, 2019, 2018, 2017, 2016, 2015, 2014, 2013, 2012, 2011, 2010, 2009, 2008, 2007, 2006, 2005 Cybersp0nge & NSFW Comix