June 10, 2014 - Confusion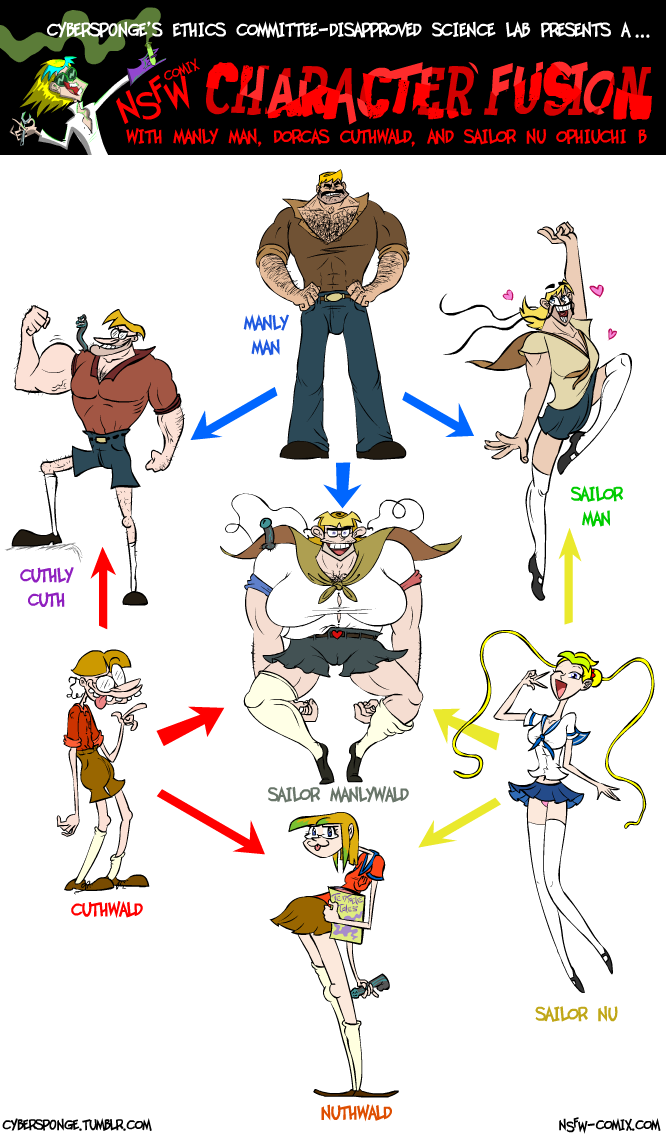 Character Fusion is a fun and interesting exercise that's popular with fan-artists (of various fandoms), and is often presented in the 7-character format shown above. Google "character fusion" to find more examples of this!
-Sp0nge



No money? Votes for this site are good as gold!


(C)2014, 2013, 2012, 2011, 2010, 2009, 2008, 2007, 2006, 2005 NSFW Comix LTD.