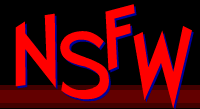 March 3, 2012 - Another Touching Moment with Manly Man









TWO Manly Man comics in a row?
Incidentally, the "X muscles to frown, Y muscles to smile" meme never seems to be consistent. I used 17 and 37 because they're prime numbers, which sound more arbitrary than nice round numbers or multiples. See the Snopes article for further reading. Turns out it's not so much that the saying is false, it's the idea that the figures have actually been worked out that's false.



No money? Votes for this site are good as gold!


(C)2012, 2011, 2010, 2009, 2008, 2007, 2006, 2005 NSFW Comix LTD.