September 18, 2010 - The History of Tomorrow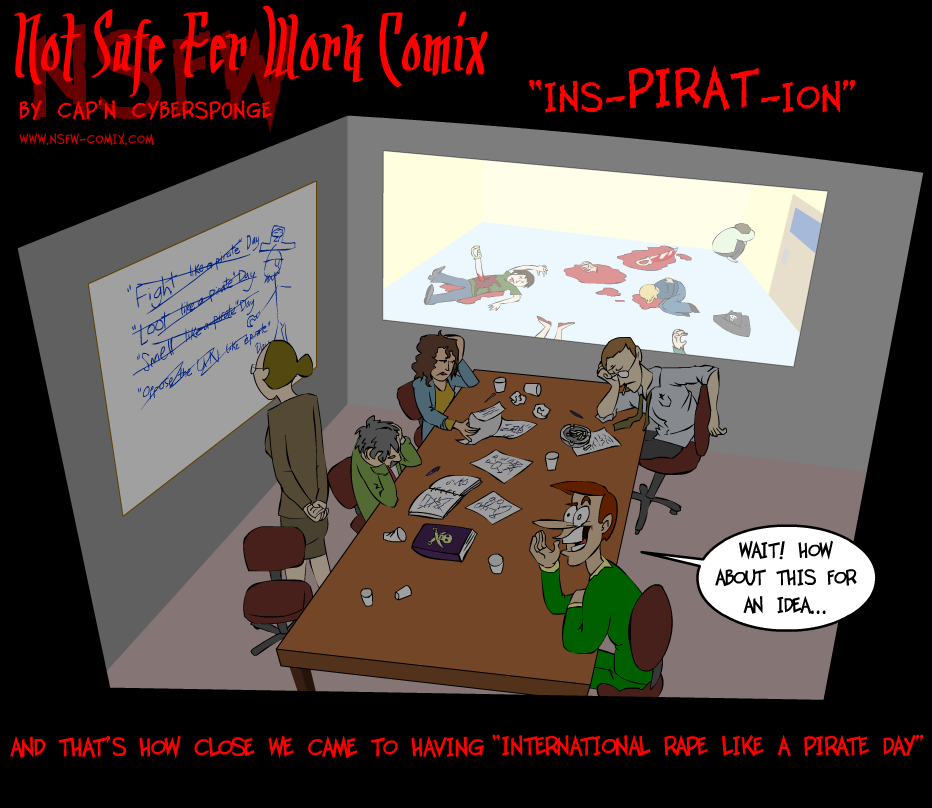 I don't think U.N-flouting Somalian piracy was a big issue when ITLAP was invented back in 1996, but whatevs. Have a swashbuckling International Talk Like A Pirate Day tomorrow!



No money? Votes for this site are good as gold!


(C)2010, 2009, 2008, 2007, 2006, 2005 NSFW Comix LTD.