June 7, 2008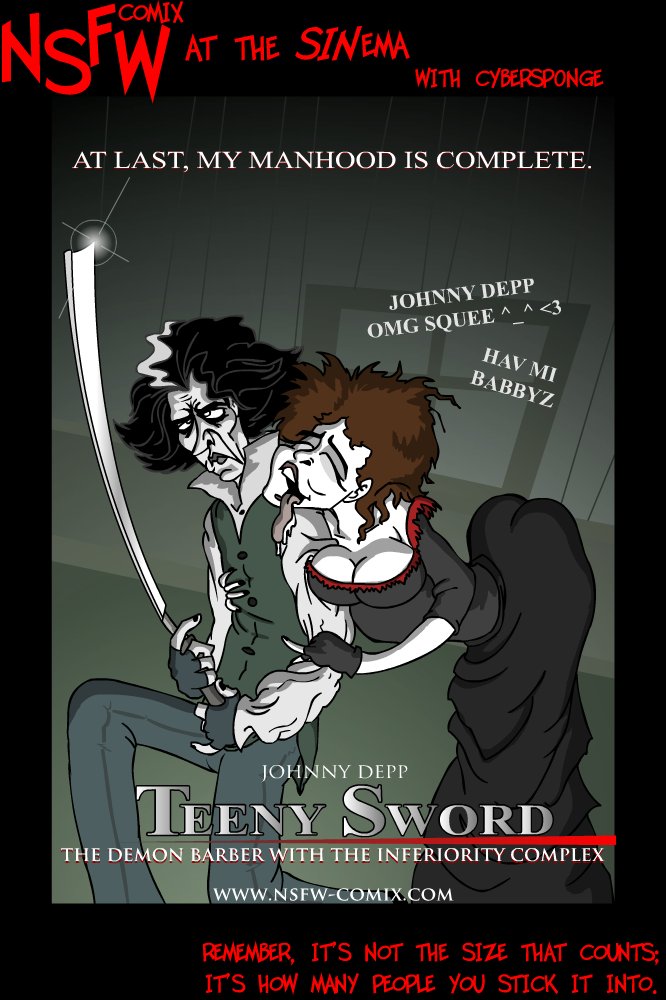 WOW I NOTICED FREUDIAN UNDERTONES IN A MOVIE. I AM SO WITTY.
Good movie, though. Good movie. Best one I've seen since "Edward Penishands"... which is a real actual movie, by the way. If you didn't know this, you're missing out. But you needn't! Because if you're reading this, then you're on the internet! How hard can it be to find a particular porn movie on the internet? Eh? Seriously? Hmm... Good luck finding that "wood" with all them trees in the way...

(C)2008, 2007, 2006, 2005 NSFW Comix LTD.